4 player reactor multiplayer complete set for Android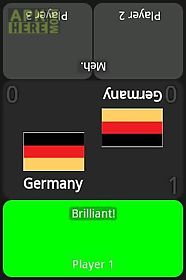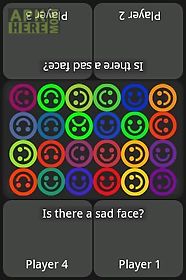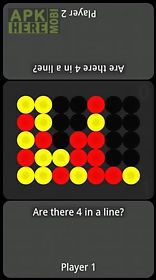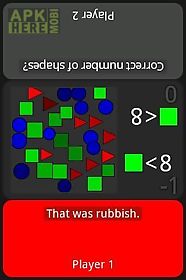 4 player reactor multiplayer complete set game for android description: 4 player reactor is the original fast clean and funny reaction game for two to four players on the same device.
Challenge your friends (or enemies) to a multiplayer battle of reflexes wits and knowledge!
Great as a bar game ice breaker or to decide who has to do the dishes.
One of 28 (we continuously add more) exciting mini games is displayed on screen and if you think the answer is correct hit your button faster than your opponents to get a point.
But be careful hit it at the wrong time and youll lose one.
After a few seconds the next multiplayer challenge starts and you can make up for lost points or extend your lead against your adversary!
Benefits of 4 player reactor: 28 (and growing) games with four difficulties each ranging from easy to insane that means over 100 combinations!
A single player training mode when you want to hone your skills for the next encounter no advertisements whatsoever and lots of extra settings for even more...

Related Apps to 4 player reactor multiplayer complete set