3d school bus driving for Android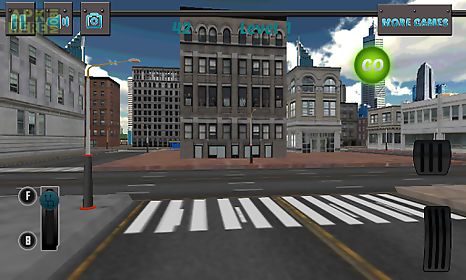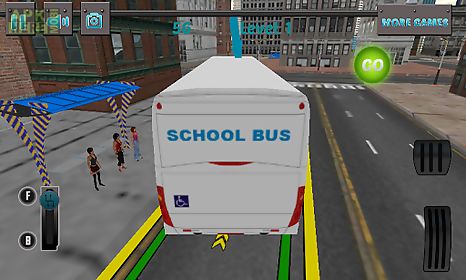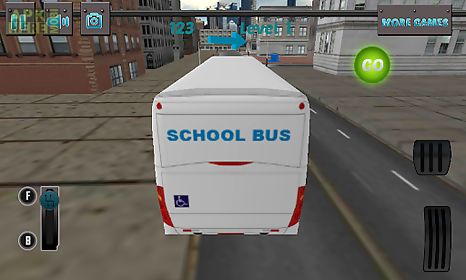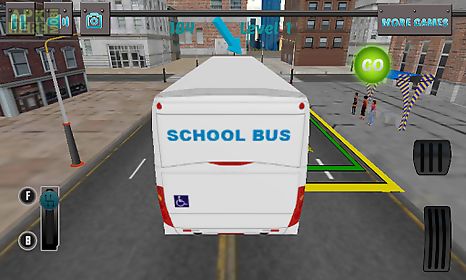 3d school bus driving game for android description: Hi every morning people go every place where they have something to do.
For example children go to school adults at work and grandparents in the market.
Everyone is active in the morning but for all to succeed to get where they have business they need more cars especially buses.
The bus is a public transportation but there are special buses for children who go to school.
In this 3d bus parking game you will be able to be a bus driver who is taking children to school every morning and at noon he must take them home.
To get this job you must be a good driver and a responsible child because these children that will be in the bus are your responsibility.
This 3d bus driving simulator is complex the bus have to be parked at the end of the day and you will have to park the bus in specially designed parking.
To make everything very well you must be careful to follow all instructions of this game of driving buses.
How to play use the steering wheel accelerator and brake pedal to control the bus.
When you arrive at the bus station press the open button to board the travelers.
Leads the travelers to the next bus station.
Follow the arrow directions and fit in time.
Game features: 9 challenging parking missions.
Control your bus with an steering wheel or with a accelerometer control.
Shift camera view.
Realistic controls and 3d graphics.
Great dynamic gameplay.
More levels are coming.
Test your driving skills and enjoy 3d parking games.
Thank you that today you chose to drive our bus you proved that you are a good driver.
Please come back daily to help children get to school through this 3d kids game.
Have fun!

Related Apps to 3d school bus driving