3 minute workout for Android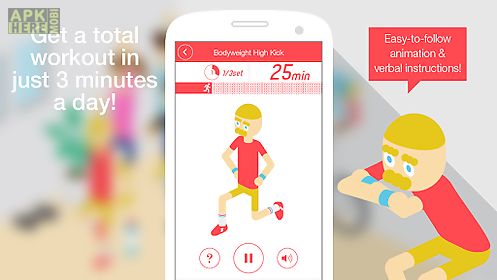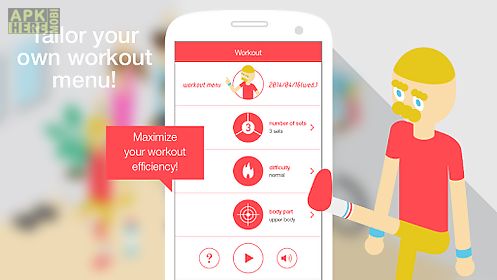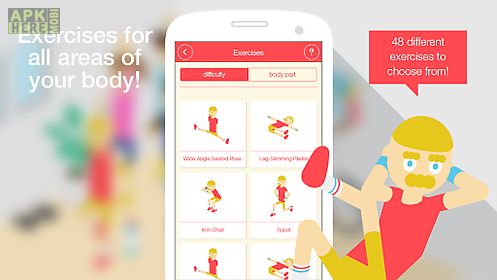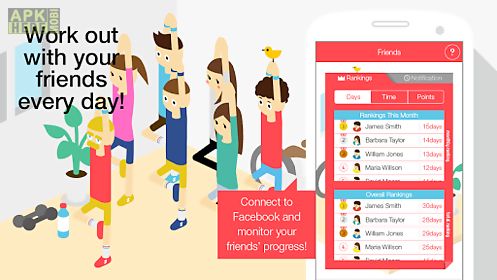 3 minute workout app for android description: Latest addition to the zeroapp collection that boasts over 5 000 000 downloads worldwide!
Shape up with just 3 minutes of exercise every day!
Simple exercises that can be done in the comfort of your own home!
Create a workout menu tailored to you!
Simply select the level of difficulty the area of your body you want to focus on and the amount of time you want to exercise and a workout menu will be automatically generated to suit you!
A total of 48 carefully selected exercises!
48 different exercises that range from simple stretches to hard drills.
The exercises are broken down into 4 different difficulty levels so you can get in shape at your own pace!
Easy to follow animation and verbal instructions follow the trainer 39 s example and instructions for a thorough workout.
Just like a real personal trainer your guide will keep you on your toes!
Connect to facebook and shape up with friends!
Connect to facebook to monitor your friends 39 progress and compete with them on workout points.
Exercise with your friends to increase motivation and maximize results!

Related Apps to 3 minute workout