2 gb ram booster for Android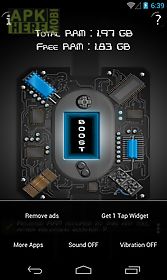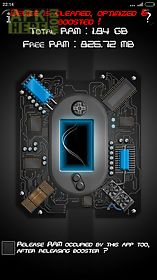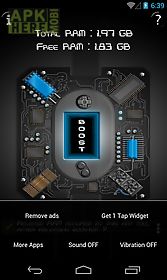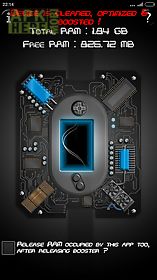 2 gb ram booster app for android description: Most of our device needs restart after some period of time to free the ram used by most of the applications.
Less than 2 gb ram booster is an app that every low ram phones i.
E 2 gb or 1 gb or 512 mb or less than 512 mb should have installed.
This ram booster goes through your android device cleans up the system memory occupied by other apps increases the performance of your phone or tablet improves the battery life up to 20.
Many times our phones tends to hang.
The only one solution we find is to restart the device.
This app kills the background apps free up the memory used by other applications simply in 1 tap.
Thus you not need to re boot your phone!
Unlike many other memory management apps out in the store have a very complex layers to a process which most users don 39 t understand.
This app will not give many complex power options rather we focus on only one tap solution to speed up your android device.
You just need to fire up the app tap on boost.
The software will do the rest.
Lt 2 gb ram booster can make games on your android run faster by clearing up the resource draining applications.
Supports both rooted non rooted devices.
Faq 39 swhy to use this app? If your phone hangs? If you play a heavy game that hangs? Most often you need to restart your device? If your phone gets heat up after heavy task? If your ram memory is always full? Battery charge problems? Etc...
If any of the answer is yes this app will be your life saver!
When to use this app ? When the device starts hanging before running a heavy game whenever you feel the need of restarting phone when battery is low.
Note: for few number of users who are willing to pay for an ad free version support development can download 2 gb ram booster pro version.
An innovative ram booster for tablets and all android devices is here!
Download now for free fastest highest clean limited time only!!

Related Apps to 2 gb ram booster