1&1 online storage for Android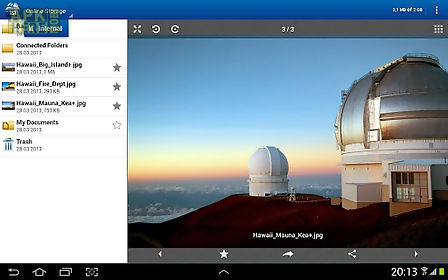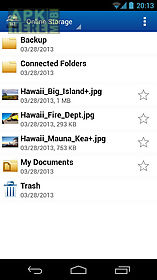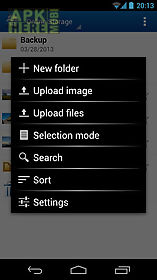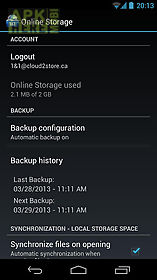 1&1 online storage app for android description: This application gives you mobile access to your data in the 1 1 online storage.
To access your 1 1 online storage simply enter your 1 1 e mail address and password.
The new sync function allows you to have important files or folders available on your smartphone or tablet in order to be able to access them without an internet connection.
You can modify files in sync even when you are offline and they will automatically be updated to the cloud the next time you are online.
The integrated backup feature enables to automatically back up folders from your smartphone or sd card.
For example you can automatically save the most recent photos or videos to your online storage.
Additionally the application enables to share your folders with selected contacts.
Please note that the right to access your contacts is necessary for this feature.
The 1 1 online storage app is also a full featured file manager which allows you to open copy and delete files as well as create new folders.
1 1 online storage is a free component of all 1 1 hosting contracts with an e mail account (webmail mailxchange).
Every e mail address includes 1 1 online storage with a storage capacity of 2 gb that can be expanded as required.
You can access your 1 1 online storage with this application or on the internet at https: office.
(Us) https: office.
1and- co.
Uk (uk) https: office.
1and- ca (ca).

Related Apps to 1&1 online storage