the celebrities rss for Android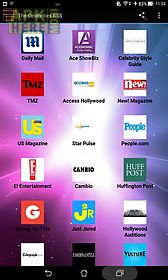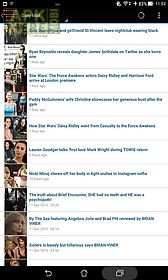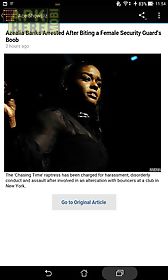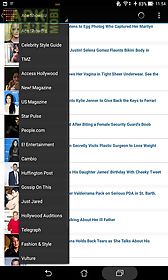 the celebrities rss app for android description: Do you love staying up to date on news from the showbiz? This application is ideal for you!
We use rss feeds from many different web portals dealing with celebrities actors showbiz fashion and other popular people news to display the latest news in your android device.
The application is easy to use all you need to do is choose a web source (you got more than 20 to choose among!
) And then you can view the news feed.
The rss feeds are sorted in such way that you can view the title and summary and if you are interested opt to read the complete story at the website.
The advantages over traditional news browsing in the internet browser are countless!
With an rss feed aggregator app like this you do not have to load 20 different websites and have to put up with their annoying flash ads sponsored content and affiliate products ads.
Instead you read only the stories and news you want to read.
This application is an amazing time saver as well as helps you use less data!

Related Apps to the celebrities rss